---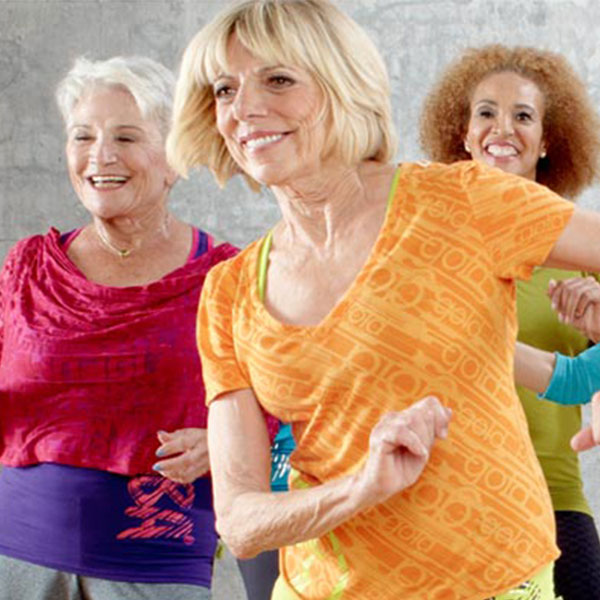 Zumba Gold
Try this fun, Latin-inspired dance-fitness class designed for active, older adults.
Wednesday 9:30 am – 10:15 am
Term 4, 2023 from 4th Oct  $169.00 (10 Weeks)
"I never knew exercise could be so much fun with moves designed as little routines to catchy music, it's good exercise for someone who doesn't want to work out at the gym. The tutor is great – friendly, patient and understands it's all about enjoying what you're doing. I love this course!" Jill Smithson
Scroll down for more information about the class.
In stock
---
What is Zumba Gold?
Zumba started the dance-fitness revolution and changed the way people think about working out! Zumba Gold at Balwyn Community Centre is a high-energy, easy-to-follow class that helps you stay fit while you have fun. Mixing high and low intensity moves for an interval-style, calorie-burning class, Zumba Gold will get you moving, improve your fitness and leave you feeling energised.
This class is for active adults who are looking for a modified Zumba class that recreates the original moves you love, but at a lower intensity. If you don't have a gym membership but would like to give Zumba a go, this class is for you!
What to expect?
With her years of experience, instructor Lisa leads a fun and friendly class that's easy to follow. Zumba Gold is inspired by Latin Dance, so expect to rediscover your hips and move to the music. You'll feel welcome in a friendly fitness environment and meet other people who want to get fit and have fun.
What are the benefits?  
Zumba Gold has so many benefits! Some of these include:
– Improved cardiovascular fitness
– Greater strength and flexibility
– Improved coordination
– Feel happier and more energised!
Zumba Gold is a great way to make sure you're getting enough physical activity. By adding this class to your regular routine you'll become familiar with the Zumba technique and improve your overall fitness.
Who is Zumba Gold for?
This class is for you if you:
– Like to dance and move your body
– Love to listen to upbeat music!
– Want to improve your health and fitness
– Are looking for something fun to shake up your routine
– Don't have a gym membership but would like to participate in group fitness
What do I bring?  
You don't need any special equipment for Zumba Gold. Wear comfortable clothes and running shoes. Please bring a water bottle and towel.
Location:  Function Room, Balwyn Community Centre – 412 Whitehorse Road, Surrey Hills
| | |
| --- | --- |
| Sessions | Term 1 Wed 2 Feb 9.30am – 10.15am (10 weeks) $164.00, Term 1 Wed 2 Feb 6.30pm – 7.15pm (10 weeks) $164.00 |