---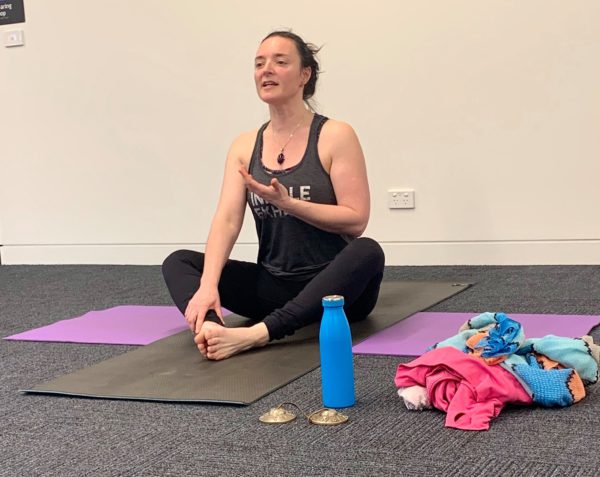 Yoga
Our gentle Yoga classes incorporate breathing techniques, stretching and meditation to help you get in touch with your body.
Monday  9:30am – 10:30am
Term 3 from 11 July $164.00  (10 Weeks)
Wednesday  7:00am – 8:15am
Term 3 from 13 July  $164.00 (10 Weeks)
---
Yoga at Balwyn Community Centre
Stretch, strengthen and get in touch with your body! Yoga is an ancient form of exercise and is practised all over the world by people from all walks of life. It's renowned for it's soothing effects on the mind and spirit, and it's ability to strengthen the muscles and ligaments. Doing yoga a few times a week will help to improve posture, flexibility and enhance mental clarity.
We offer a range of different yoga classes, so you're sure to find one that suits you! Yoga at BCC is affordable and taught by experienced teachers. If you'd like to do yoga but don't want to purchase a gym or studio membership, BCC is a great option!
What are the benefits of yoga?
Yoga has many benefits for both the mind and body! With regular practise, you'll develop:
Greater physical vitality and well-being
Improved range of movement
Better circulation
A calmer spirit
What to expect 
Yoga at Balwyn Community Centre is taught be experienced teachers who live, breathe and LOVE yoga. Make the most of class with clear guidance, thoughtful advice and one-on-one assistance.
Class structure (can differ between teachers):
– Begins with gentle movements,
– Followed by sun salutations and poses to build strength and flexibility.
– Then breathing techniques that can energise the body and settle the mind.
– Lastly, meditation to calm the mind.
– Followed by Yoga Nidra, this is a deep relaxation for the mind and body.
Attending a weekly class (or two) will help you to better live in the moment, whether in class or in everyday life. Over time you will improve and feel the benefits of a stronger, more flexible body.
Traditional Yoga – Monday and Thursday

These classes are taught by Carolyn (Monday) and Mitha (Thursday) and explore a more traditional style of yoga. Incorporating yoga poses and breathing techniques, the classes welcomes all students – from beginners to the more experienced. Both teachers lead a meaningful class and tend to students one-on-one. You'll feel confident and cared for as you improve your technique and feel the benefits of doing yoga regularly.
Class runs Monday 9:30am – 10:30 am and Thursday 7:00pm – 8:15pm. Enrol online to secure your spot.
RISE and SHINE Yoga – Wednesday morning

RISE and SHINE Yoga is a supportive, friendly class held in the early hours of Wednesday morning. Your teacher, Nalini will guide you through gentle movements to help tone and strengthen your body, improve flexibility, ease mental tension and soothe the mind.
In the ancient yogic world, the early hours of the day represent a time between dreaming and waking, a time that is calm and serene and where we are able to connect with ourselves on a much deeper level. RISE and SHINE Yoga is practised early in the morning with the intent to achieve deep inner-connection and to wake up the mind and body. You'll leave class with a spring in your step, feeling calm and ready to start the day.

Experience RISE and SHINE Yoga on Wednesday morning 7:00am – 8:15am. Enrol online.
Who is Yoga for at BCC?
Our classes are suitable for everyone regardless of age, flexibility or level of experience.
What to bring to class: 
Yoga mats are provided, but if you would like to bring your own please feel welcome. Wear comfortable clothes that allow you to move freely. Yoga class requires you to have bare feet. Please don't forget to bring a water bottle and towel with you.
| | |
| --- | --- |
| Sessions | Term 3 Mon 11 July 9:30am – 10:30am $164.00 (10 weeks), Term 3 Wed 13 July 7.00am – 8:15am $164.00 (10 weeks), Term 3 Thu 14 July 7.00pm – 8:15pm $164.00 (10 weeks) |