---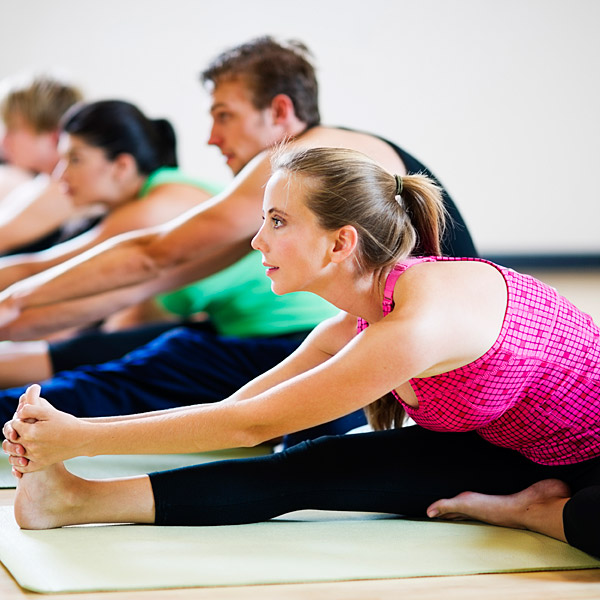 Yoga
Term 2 Mon 16 April 9.30am – 10.30am (10wks)
Term 2 Thu 19 April 7pm – 8.00pm (11 wks)
Term 2 Fri 20 April 6.15am – 7.30am (11 wks)
Practice Hatha Yoga in this class that incorporates breathing techniques, relaxation and meditation to help get back in touch with your body. We offer a range of different classes, each with a different focus. Scroll down for an in-depth class description.
---
RISE and SHINE Yoga with Nalini Singam – Friday mornings at 6:15 am

What is RISE and SHINE Yoga?
RISE and SHINE Yoga is a supportive, friendly class held in the early hours of Friday morning. Teacher, Nalini will guide you through gentle movements to help tone and strengthen your body, improve flexibility, ease mental tension and soothe the mind.
In the ancient yogic world, the early hours of the day represent a time between dreaming and waking, a time that is calm and serene and where we are able to connect with ourselves on a much deeper level. RISE and SHINE Yoga is practised early in the morning with the intent to achieve deep inner-connection and to wake up the mind and body. You'll leave class with a spring in your step, feeling calm and ready to start the day.
What to expect
Yoga is about living in the moment whether in class or in everyday life. Everyone needs to find serenity and a sense of peace. Come along with your mat and blanket, and leave feeling deeply relaxed, centred and grounded.
Class structure:
– Begins with gentle movements,
– Followed by sun salutations and poses to build strength and flexibility.
– Then breathing techniques that can energise the body and settle the mind.
– Lastly, meditation to calm the mind.
– Followed by Yoga Nidra, this is a deep relaxation for the mind and body.
What are the benefits of yoga?
Yoga has many benefits for both the mind and body.
With regular practise, we develop greater physical vitality and well-being, improved range of movement, better circulation and healing properties. Yoga can improve the way we feel mentally and emotionally. It can help us to become less reactive and more centred. Less judgemental, more accepting. Less critical, more patient.
Give yourself the gift of yoga first thing in the morning so you can really find your groove to rise and SHINE throughout your day!
Who is this class for?
This class is suitable for everyone regardless of age, flexibility or level of experience.
What to bring to class: 
Yoga mats are provided, but if you would like to bring your own please feel welcome. Wear comfortable clothes that allow you to move freely. Yoga class requires you to have bare feet. Please don't forget to bring a water bottle and towel with you.
Location: Class is held in the Function Room
| | |
| --- | --- |
| Sessions | Term 2 Mon 16 April 9.30am – 10.30am $152.50 (10wks), Term 2 Thu 19 April 7pm – 8pm $167.50 (11wks), Term 2 Fri 20 April 6.15am – 7.30am $167.50 (11wks) |