The Balwyn Community Garden is a peaceful sanctuary located behind the Function Centre, away from the bustle of Whitehorse Rd. There are 35 plots of various sizes, including some raised beds for easy access. Gardeners lease the plots for growing vegetables, herbs and flowers and there is co-operative, sharing vibe in this special place. Produce, seeds, cuttings and tips are exchanged and everyone helps at working bees to maintain the site.
The Community Garden is a welcoming place. Individuals of all ages, as well as couples and families enjoy being part of the Garden Community. To lease a plot, there is a small annual fee and you must live within a 3 kilometre zone of the Centre. It is important that your plot is maintained and that you cooperate with existing members. If you are interested in leasing a plot, please call reception and complete an application form that can be downloaded here. If you would like more information, please refer to the BCC Community Garden Booklet which can be downloaded here.
Video by Jack Meehan 
Useful documents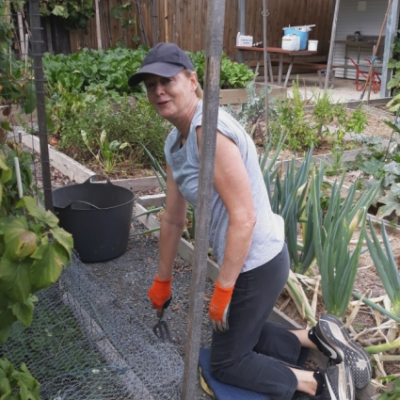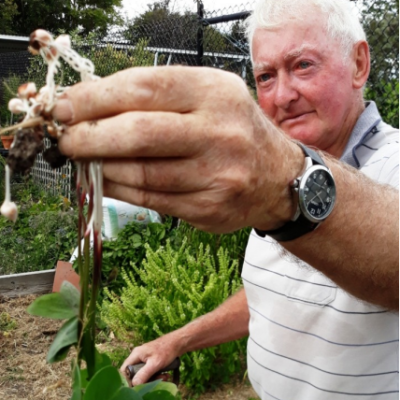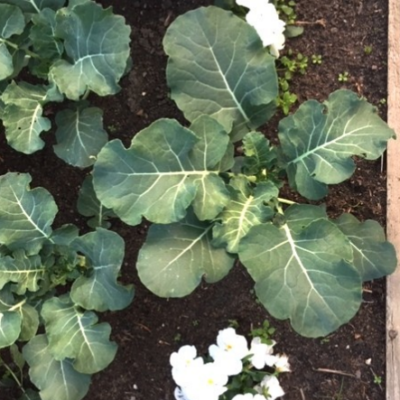 "Thank to all for for your friendship and sharing your garden tips. We are feeling blessed to be part of the community. Hard times but happy to be part  of our community." – Stephanie and Dusan.