---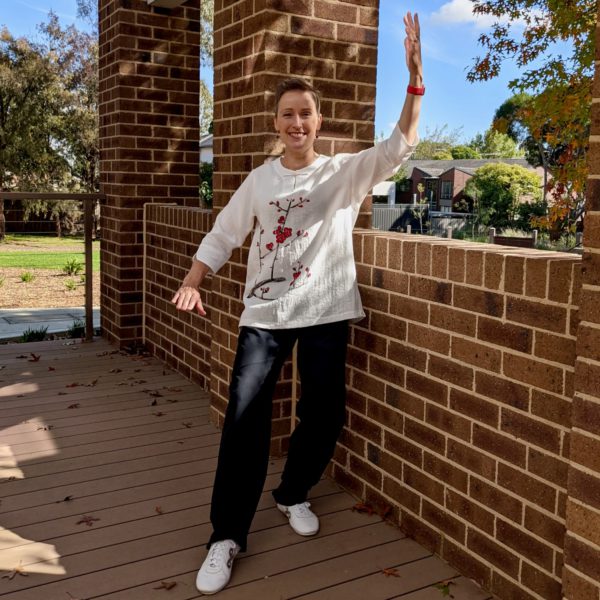 Tai Chi/Qigong
Improve your health and vitality with the gentle exercises of Tai Chi combined with Qigong breathing and stretching techniques. You will leave feeling calm, focused, and energised. 
Tuesday 11:00am – 12:00pm
Term 4, 2023 from 3rd Oct        $169.00 (10 Weeks) no class 7 Nov – Cup Day
Scroll down for a full description of the class.
In stock
---
What is Tai Chi / Qigong at Balwyn Community Centre?
Tai Chi and Qigong are ancient practises that help to create a healthy body and mind. Originating in Ancient China, both are practised all over the world by people from all walks of life.
Based on principles of Traditional Chinese Medicine, Qigong was designed for health preservation and illness prevention for both body and mind. Some Qigong forms were created more than 4,000 years ago.
Tai Chi is considered a 'soft' martial art where each movement has an application that is either a block or a strike. Each tai chi form is like a routine with layers of detail and a fascinating philosophy as well. There are many tai chi forms, some of which are very complex.
What to expect
In Term 3 2023 we will begin learning the popular Tai Chi 24-Form. We will progress slowly and there is video support available to reinforce the learnings at class. This form is appropriate for beginners and those with some experience in Tai Chi. The teaching of this form will carry across several terms, so now is a great time to join the class.
Each class contains quiet meditative breathing, various Qigong exercises, a balanced warm up of all of the major joints of the body and methodical teaching of the Tai Chi movements. This class will exercise the brain as much as the body!
Through the principles and philosophy of Tai Chi, students will learn how to relax and release unnecessary tension, to move slowly with grace and balance, to focus the mind of the task at hand and to be present and mindful.
What are the benefits?
Some of the benefits of Tai Chi and Qigong include:
– Improved balance
– Improved cognitive functioning
– Improved muscle strength
– Lowered blood pressure
– Increased ability to manage stress and anxiety
– Improved sleep quality
What to wear and what to bring:
No special equipment is required for this class and we do not get down on the floor. Comfort is key, so wear loose clothing or stretchy fabrics. Keep in mind we often raise the arms above the head, so consider a long top as it will ride up. Flat-soled shoes are most practical and thin, flexible soles are ideal. Please remember to bring a water bottle.
New students please arrive to your first class ten minutes early to have a chat with the instructor.
Who's it suitable for?
Qigong/Tai Chi is suitable for people of all ages and abilities. Your instructor is skilled at modifying movements to cater for injuries and chronic conditions. Students are encouraged to listen to their bodies and rest when needed. If in doubt, our instructor is very happy to speak with you to help you assess if this class will suit you.
| | |
| --- | --- |
| Sessions | Term 4 Tue 16 October 10.30am-11.30am $137.50 (9 weeks) |