---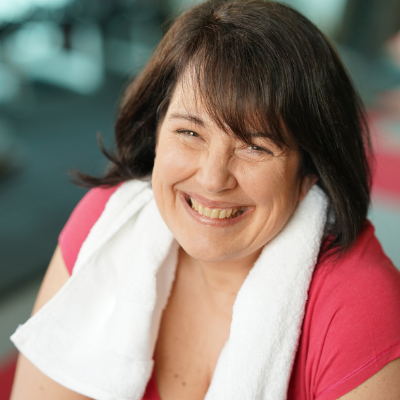 Hi/Low with Carmela
Choose the 'hi' or 'low' option in this dynamic exercise class. Taught by Carmela, a much-loved and talented teacher at the Centre. Suitable for all levels.
Thursday  9:15am – 10:15am
Term 2, 2023 from 27th April         $152.50 (9 Weeks)
In stock
---
Enjoy a dynamic full-body workout with qualified fitness instructor, Carmela. It's important that exercise is part of your regular routine. It will help you stay fit, strong and prevent unnecessary injury. Hi/Low is a personalised exercise class suitable for people of all ages with different levels of ability. Carmela is able to tailor the class and provide exercise progression and regressions to suit you and your needs.
In Hi / Lo with Carmela you can choose between a:
HI option:  This is the more strenuous progression of an exercise. It may involve jumping or a greater level of strength. Choose this option if you're up for a challenge or have a good foundation of fitness.
LOW option: The Low option is a 'step-down' from the Hi option of the exercise. The aim is that over time, you will develop your strength and fitness and progress to the Hi option of the exercise.
This class is a good option if you have a lower level of fitness but wish to progress and get stronger. It is also ideal for people returning to exercise after a period of time off due to injury.
What to bring: all equipment is supplied. Please bring a towel and water bottle. Wear runners and comfortable clothes.