---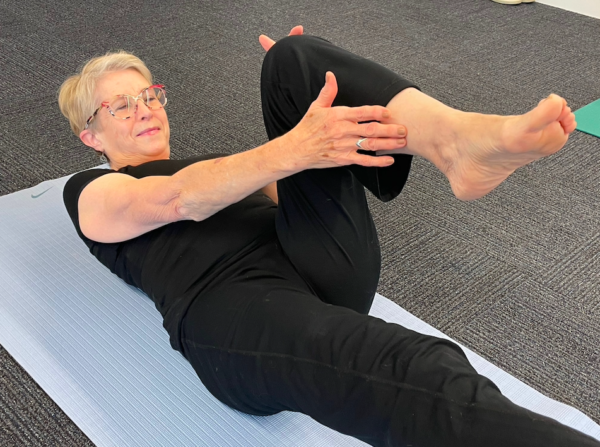 Strong Bones
The Strong Bones program is based on classic elements of Pilates and strength training – it brings together the best of both worlds. The aim is to shore up muscle  mass and bone density for mature age adults with the focus on improving stability and mobility so you can navigate the demands of daily life more competently and live life to its fullest.
Tuesday 1.30pm-2.30pm
Term 4, 2023 from Oct 3       $169 (10 weeks, no class Nov 7)
In stock
---
The program has been developed by Rob Morris who runs a 50+ Fitness business. He is a certified fitness and Pilates instructor. The exercises are a combination of bodyweight, dumbbells and resistance bands, all which rely on muscle contraction that tug on the bones to stimulate muscle mass and bone density. The program is conducted at a slow to moderate safe pace empathising core muscle engagement and core strengthening exercises.
The key benefits of this class are :
> Stronger muscles and bones to support the body's frame
> Preserving and enhancing physical functioning and improving quality of life
> Raise confidence and brighter mood to boost self esteem
> Relieve arthritis pain and expand limited range of motion
> Improve bone density and muscles mass for better physical functioning
> Improve posture to project greater confidence
> A strong core enhances balance and stability helping to prevent falls
> Improved stabilisation of the spine
> Reduce the risk of musculoskeletal injuries
> Develops body awareness and control