---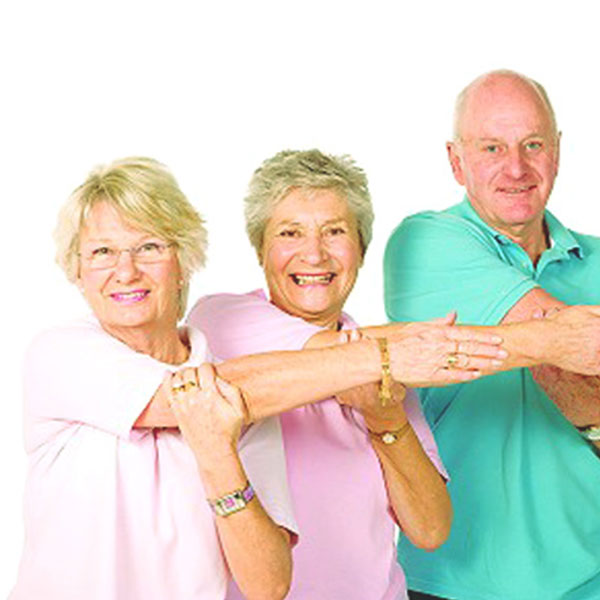 Balance Back to Exercise
Tuesday 1.30pm – 2.30pm (online delivery available)
Term 3 from 13 July $152.50 (10 weeks)
Thursday 1.30pm – 2.30pm
Term 3 from 15 July $152.50 (10 weeks)
This class designed for older adults and those returning to exercise from Injury. Improve core strength, balance and flexibility using weights, resistance bands and stretching techniques.
"As a first time student of Balance Back to Exercise, for just one term, I'm finding it a most enjoyable program. Involving loosening up, stretching and at the same time, strengthening core muscles which in turn aids my sense of balance. Robin, my instructor, fills the room with fun, laughter and exercise. I'm sure if more people knew of the benefits of this program they would flock to Balwyn Community Centre to join."
Scroll down for a full description of the class.
---
What is Balance Back to Exercise?
Balance Back to Exercise is a specialised class for individuals coming back to exercise later in life or who are recovering from injury. It is a low-impact class that aims to strengthen your whole body, improve mobility and keep you healthy!
What to expect
Balance Back to Exercise is a supportive, small group exercise class with an experienced fitness instructor. The class aims to maintain functional fitness and incorporates exercises to improve your balance, strengthen your core, legs and upper body.
What will you do in class?
This is a low-impact exercise class that will vary from week-to-week, but may include:
– Balance exercises
– Building core strength
– Resistance training
– Gentle stretching
All exercises can be adjusted to your needs and build on your existing skills. You will learn exercises that you can do at home, but most importantly you'll have fun!
How will you benefit from this class? 
Structured exercise with an experienced instructor has many benefits, these include:
– Better mobility and stability
– Increased strength and flexibility
– Improved posture
– Improved ability to take on day-to-day activities
Who is this class for?  
Balance Back to Exercise is for people coming back to exercise at a later stage in life or who are recovering from injury.
What to bring to class 
All equipment is provided. Wear comfortable clothes, runners and bring a water bottle.
| | |
| --- | --- |
| Sessions | Term 3 Tue 13 Jul 1:30pm – 2:30pm $152.50 (10 weeks), Term 3 Thu 15 Jul 1:30pm – 2:30am $152.50 (10 weeks) |