---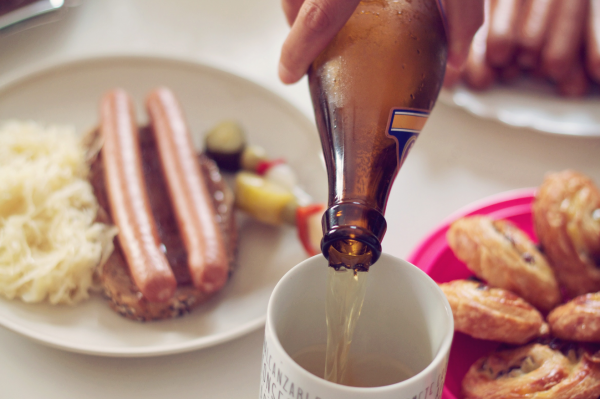 German Beginners Advanced (Wed)
A fun and engaging introduction to the German language. Class covers reading, writing, conversation and grammar, as well as German culture and travel. Requires 1.5 terms of practice.
Wednesday 9:45 am – 11:45 am
Term 4, 2023 from  4th Oct   $229.00 (9 Weeks)
Scroll down for a full description of the class.
In stock
---
Start your language journey when you learn German at Balwyn Community Centre! German is said to be the language of inventors and innovators. It's used in business and education around the world and is the most widely spoken native language in Europe. German lessons at BCC are taught weekly by our experienced tutor, Johanna.
German for Beginners is suitable for the beginner – someone with minimal experience speaking German. Should you be starting the class in Term 2 or beyond, you may find that you need a bit of extra help to catch up. Your tutor is happy to offer extra tuition outside of class to help you stay on track.
Why learn German at Balwyn Community Centre? 
Learning a new language takes time, practice and proper instruction and it's important to have an experienced teacher that can work with you one-on-one. In the BCC classroom you can learn at your own pace, ask questions and practice conversation with your classmates.
Language courses at Balwyn Community Centre are well-regarded and affordable. Our tutors are experienced and personable, and take pride in your progress. You can choose to study with us short or long-term, whether it be for a single term or many years. A lot of our students stick around year-after-year as they get along with their tutor and enjoy the friendly environment of the Centre.
What to expect: 
Your tutor, Johanna is an experienced teacher and enjoys teaching students of all ages and levels of experience. She leads a fun, engaging lesson and each week you'll complete different tasks. Our numbers are capped so you can count on a small, friendly class where you'll be able to ask questions and maintain your progress.
In class you'll cover:
– Conversation
– Writing
– Reading
– Comprehension
– German culture
Who's this class for?  
German Beginners Advanced is suited to students who have 1.5 terms of experience learning German. If you are new to the language you can also join the class, but please let your tutor know.