"To Four Amazing Ladies! I cannot thank you all enough for taking great care of Kyla. She has loved coming here each week. You have given Kyla everything that she is missing not having family around us – love, comfort, friendship and laughter." – Kim, Kayla's Mum

"We have used Balwyn Occasional Care for the last 5 and a half years and now class them as family. All the ladies who work there give 110% to the children in their care and I am completely confident of their care when I leave them. I can't recommend the centre highly enough and it is with a heavy heart we leave this year." – Fiona Zeine
2023 COSTS
9am – 3pm 6 hour block
$90.00 ongoing booking, casual $108.00 per session
9am – 4pm 7 hour block
$105.00 ongoing booking, casual $126.00 per session
HOW TO BOOK
If you haven't yet visited our childcare facility, we invite you to take a tour of our lovely centre and meet with our educators to discuss your child's individual needs.
If you'd like to go ahead and book a place, please call us on 9836 7942 to find out about current availability, then download our Balwyn Community Centre Child Care Welcome Pack.
HOW TO PAY
Payment has changed. We will be taking payment by direct debt only in 2023.
Please note that bookings are essential for all childcare sessions. Childcare is available for children aged from 6 weeks up to school-age for up to 30 hours per week. Childcare is offered 40 weeks per year, following school terms. Bookings are made on a term basis, although we offer casual spots if a place is available. See our child care handbook for policies and other relevant information. A limited school holiday program is available during some of the term breaks. Please note childcare is not provided on public holidays.
Child Care Subsidy 
Balwyn Community Centre is CSS approved. The childcare subsidy is a means tested benefit based on your family's combined income and fortnightly activities such as work, study or volunteering. You can access more information about the Child Care Subsidy and how to apply for it here. Please note that the way we process rebates has changed. Parents will now only pay the gap fee.
Meet Our Staff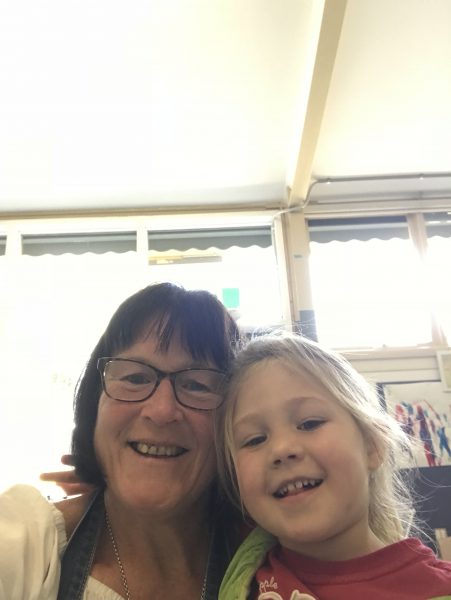 Our Philosophy
We believe that all children need a place to learn and explore, where they can build a sense of who they are and where they belong.
We recognise the importance of play as the basis of learning and aim to provide an environment that is warm, nurturing, inclusive and encouraging for all.
Our program is based on individual and group interests. Through observing and listening we can offer opportunities for children to grow and enhance their strengths, in both our indoor play space and our outdoor environment.
We are a team of experienced educators who respond to all children in a respectful manner, embracing diversity and encouraging each child's efforts as they learn and master new skills. We also understand that learning and development are individualised experiences, so we encourage communication with all families to make sure their child is engaged and supported.
Each child brings their own cultural heritage, family history and life experience to our Centre and by sharing information and building partnerships with families, we can promote a sense of belonging for ever child in our care.
We believe that children never stop learning and that each day brings new experiences and opportunities for exploring the world around them Our aim is to provide a happy, safe, stimulating and fun environment for them to do so.