---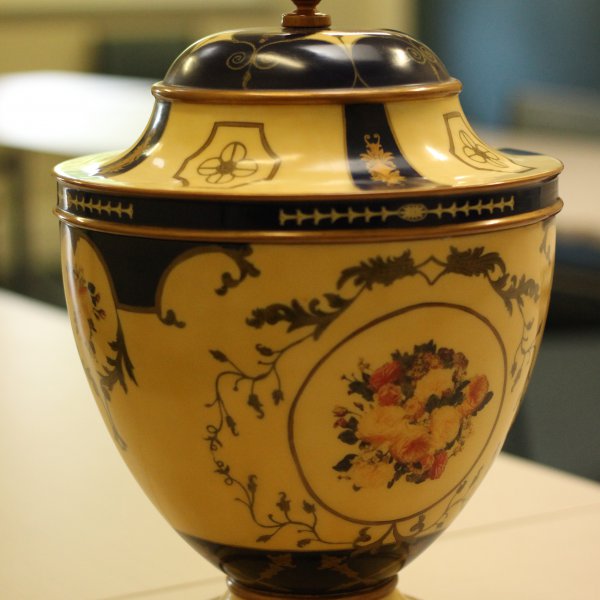 Decoupage
Decoupage will not be running in Term 4. We plan to resume Term 1, 2021. 
Join one of these friendly, creative groups and produce beautiful objects using paper and varnish with the traditional decoupage methods.
Scroll down for a full description of the class.
---
What is decoupage?
Decoupage is the art of cutting paper images to decorate any firm object, such as wood, craft wood, ceramics, eggs and glass. It's a wonderful way to express your creativity and in time, create beautiful pieces of art.
Decoupage Art originated and flourished in Venice in the 18th century. Artisans and master painters of this period excelled in the reproduction of furniture and objet d'art introduced to Europe by the East India trade. Nowadays, good quality gift wrapping papers or images photocopied from books are used. Decoupage is a timeless art and people from all over the world take part!
What will you learn?
During class you will learn all aspects of decoupage, such as techniques on how to cut, design, paint, glue, varnish, sand and how to acquire a beautiful finish. At the end of term you'll take home a finished piece of decoupage, it's a wonderful feeling and a great achievement!
In class you will learn:
1. The art of fine cutting.
2. Design – how to use cut outs to form a beautiful design on object of choice.
3. Various painting techniques with acrylic paints.
4. Faux finishes (wood finishes, marbling, lapis lazuli, etc).
5. How to varnish and sand.
Is this class for you?
If you're a creative spirit, or would like to try something new, then this class is suited to you! You'll meet new people and enjoy a friendly, inclusive environment. All age groups and levels of experience are welcome.
What to bring to your first class: 
For your first class you will need to bring:
– Small curved fine point sharp scissors (like cuticle scissors)
– Paper of choice
– Small object to decorate, such as craft wood box, plaque, tray, placemat, mirror frame etc.
– Acrylic paints can be supplied by tutor for your first class
For a print-friendly list of the materials you will need, click here.
Location: Term 3 Balwyn Community Centre – 412 Whitehorse Road, Surrey Hills
"I have much enjoyment in my Decoupage class (a) the teacher and her ideas and innovations (b) the friendships made with the girls (c) everyone helping each other (d) the happiness and laughter of us all. p.s. I look forward to each Thursday."
Decoupage will not be running in Term 4. We plan to resume class Term 1, 2021. 
| | |
| --- | --- |
| Sessions | Term 3 Mon 20 July 12.30pm – 2.30pm (9 sessions) $200.50, Term 3 Thu 23 July 10am – 12pm (9 sessions) $200.50 |