---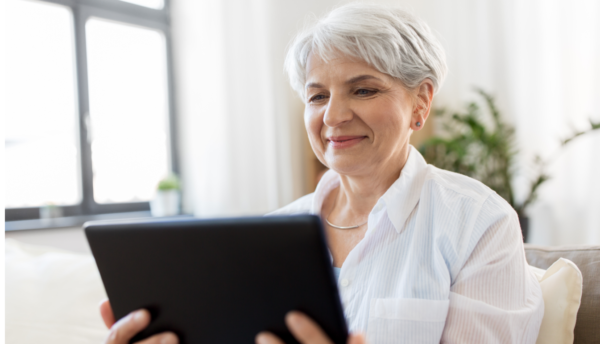 ipad for Beginners
Term 3
Monday, August 2 – Monday, August 23 (4 weeks)
10am-12pm
Term 4
Monday, October 18 – Monday, November 15 (4 weeks) 
10am – 12pm
Cost: $75 (4 sessions)
This friendly 4-week course will give you the confidence to move beyond emailing and really learn how to use your iPad. Please bring your own iPad to the class. 
Scroll down for more information. 
---
What is iPad for Beginners at Balwyn Community Centre?
Do you have an iPad but don't feel like you're making the most of it? If it spends more time turned off in the top drawer than in your hand and online, then you're going to love this course! iPad for Beginners at Balwyn Community Centre is designed to help you master your iPad. Over four weeks, you'll learn the ins, outs and applications of this marvellous piece of technology.
When you know how to use it properly, your iPad can change the way you interact with the world! Use it to get in touch with friends and family, or to meet like-minded people in the community and around the globe. Choose and download different applications to aid your everyday living- from exercise instruction to cooking classes, it's all available on your iPad!
What to expect
Feel welcome and comfortable in this friendly, no-pressure class. Over 4 weeks, you'll learn step-by-step how to navigate and effectively use your iPad. Our tutor has many years experience teaching technology to people of all ages and skill levels. She'll guide you through class content using in-depth demonstrations and one-on-one assistance. You can learn at your own pace as you follow along and ask questions to overcome problems.
At the end of this course you'll have the skills and know-how to use your iPad effectively in your everyday life. Whether it's for social media, to connect with friends and family, or take photos and videos to create lasting memories- you'll be able find and choose the applications you want to use!
What will I learn?
As well as learning the basic functions and layout of the iPad, the following are further topics to be explored:
– Capture photos and videos
– Access Facebook
– Use Safari and browse the internet
– Download applications from the app store
– Send emails
– Stream live television
– Watch YouTube
– Check the weather
– Listen to podcasts and music
Who's this course for?
Everyone is welcome to attend this course, regardless of age or level of experience. However it is required that your bring your own iPad to learn on.
Location: Balwyn Community Centre
| | |
| --- | --- |
| Sessions | Term 3 Mon 2 Aug 10am – 12 Noon (4 weeks) $75, Term 4 Mon 18 Oct 10am – 12 Noon (4 weeks) – $75 |