---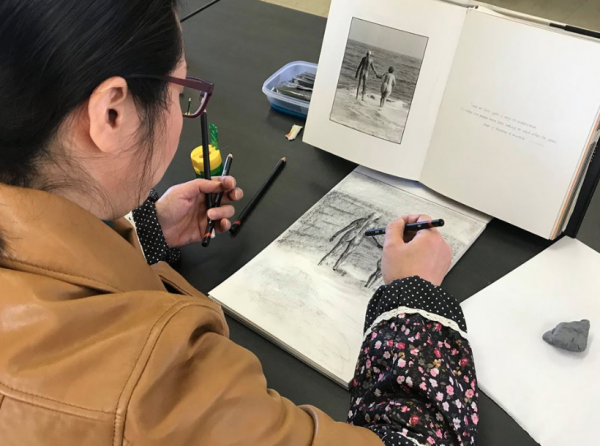 Drawing Workshop
There will not be any Drawing Workshops run in Term 4. We plan to resume Term 1, 2021.
Drawing is a wonderful hobby and useful skill to have. With just a pencil and paper you can create something beautiful and explore new ways to express yourself. If you'd like to start drawing or to further your skills, you should give this workshop a go!
Scroll down for a detailed description of the workshop. 
Coffee and cake provided.
BYO lunch.
Out of stock
---
Learn to draw in this one-day workshop!
Leave any preconceptions at the door as you learn to draw and see the world in a different way! Taught by our experienced tutor Gordon, this workshop focuses on three keystones of artistic creation.
Over the course of the day, you'll learn proper drawing technique and ways to shift your thinking to express yourself artistically. In a series of well-tested exercises you will investigate perception and visual appearances, while learning how to properly hold your pencil and draw skilfully.
Gordon is a positive tutor, always encouraging and personable. He uses class demonstrations and one-on-one teaching to help his students overcome problems. As a seasoned artist, he approaches drawing with an open mind and unique insight. He hopes to help you realise your inner-artist and discover the joy of drawing!
Materials are supplied for this workshop and all levels of experience welcome. At the end of the day you'll have a greater appreciation for the eyes of an artist, as well as new skills to further your interest and make drawing a part of your life!
Due to a small class size, places are limited for this workshop. To ensure your place, enrol online.
There will not be any Drawing Workshops run in Term 4. We plan to resume Term 1 2021.