---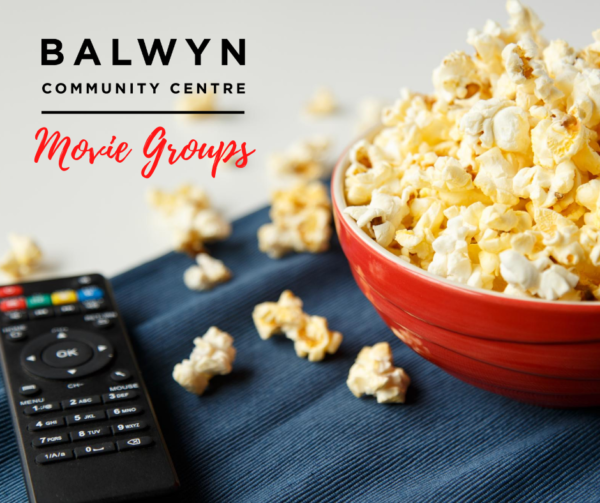 BCC Movie Groups
We are excited to launch BCC Movie Groups, which are small discussion groups that catch up weekly to discuss a movie. It is free to join and the groups will be run via Zoom. A different movie will be discussed each week and can be accessed online at no cost. The group numbers are capped at 4 people to ensure that everyone has the chance to speak up.
You can join on your own, with a friend or in a group of 3 or 4. Sign up for a Term 4 BCC Movie Group here: https://bit.ly/2XpeNc4.
Scroll down for more information. 
---
More about BCC Movie Groups 
BCC Movie Groups are free to join and be part of. There are no costs involved and the nominated movies will be available to watch for free online. If you need over-the-phone technical support, or would like some guidance getting set up, the staff at BCC are on call. Here is a quick run down of how BCC Movie Groups work:
Each week you will receive an email with a link to the nominated movie for that week.
All of the movies will be available for free on ABC iview or SBS On Demand.
There will be a few questions or discussion points in the email to help prompt your conversation.
Your group will meet online, via Zoom at the same time each week.
Group numbers are capped at four people. Small groups ensure that everyone can speak up and get to know one another.
You are welcome to join on your own, with a friend or as a group of 3 or 4.
To sign up to BCC Movie Groups visit: https://bit.ly/2XpeNc4.
Before you sign up for a BCC online special interest group, there are a few things you need to know:
To participate in the group, you will need to have a working computer, iPad or smartphone and you will need to make sure that the speaker and microphone are working on your device. It is important that you have a good internet connection and please understand, should any problems arise with your internet connection during the class it is unlikely that your tutor will be able to pause or stop.
BCC online groups will be run via Zoom. To use Zoom, you can download the free application to your phone or computer. We recommend that you download the application and have a go at using Zoom before you decide to enrol in an online course. That way you can get a feel for it and see if online learning is for you.
As Zoom is a third-party internet platform, you will need to be aware of its privacy policy. We recommend that you read it carefully before enrolling in a BCC Online class.
Upon signing up, we will share a video with you to help you learn how to use Zoom. It is important that you know how to use the technology before attending your first group meetup.